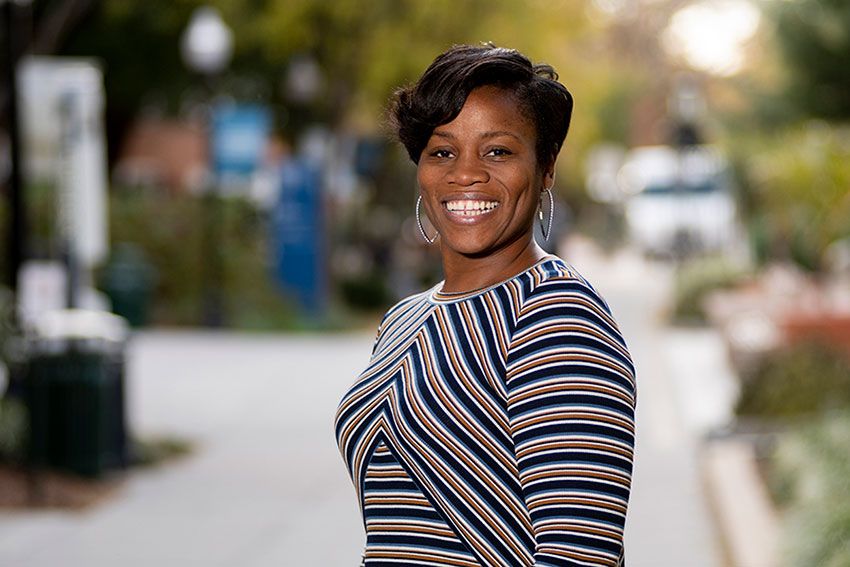 The GW School of Medicine and Health Sciences has tapped Grace Henry, EdD, to serve as its new assistant dean and director of the Office of Diversity and Inclusion. The position was created to advance the student experience in academic excellence and embrace and enhance diversity and inclusion within the clinical enterprise. Most recently, Henry served as the Director of the Office of Diversity and Inclusion.
"I am thrilled that Grace has taken on more over the last year and I look forward to continuing to watch her grow in this role. We are very fortunate to have someone like Grace, who brings a wealth of experience and whose personality and demeanor are suited to be successful in this role. Her drive, commitment to the success of our students, and her empathy for all have led her to this pivotal role for our school," said Yolanda Haywood, MD, senior associate dean for Student Affairs and Diversity and Inclusion.
Henry will have a broad spectrum of responsibilities which will include: managing a large portfolio focused on student advising and engagement, planning and executing GW strategies for both the University and the school, managing budgets, and driving diversity and inclusion initiatives for SMHS and GW.
In this role, Henry will serve as a liaison with the Title IX Office for training and compliance, as well as assist in generating strategies for prevention and response to sexual assault, domestic violence, and dating violence on- and off-campus.
As an adjunct assistant professor of Medicine, Henry will design and teach an elective focused on "Exploring Personal Implicit Bias." She will also oversee and supervise the SMHS DC Health and Academic Preparation Program (DC HAPP) and the UpWard Bound Program; provide counseling for students experiencing academic or social difficulty; serve as an advisor for affinity groups; and continually tend to the comprehensive and research-based planning and assessment of programming and data compilation required for LCME accreditation.
Finally, Henry will manage the day-to-day progress of the SMHS Office of Diversity and Inclusion and will continue to serve as a GW Anti-Racism Coalition lead process manager, ensuring that the monthly ARC Educational Series runs seamlessly. She will also continue to work with the SMHS Office of Admissions to increase pipeline opportunities, as well as partner with departments to strengthen faculty search procedures and the recruitment and retention of underrepresented minorities and females for search committees, candidate pools, and administrative positions – among other duties.
Henry began serving in this role on June 1, 2021.