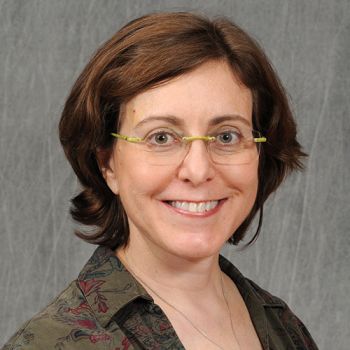 WASHINGTON (Feb. 5, 2013) -- Congratulations to Cynthia Tracy, M.D., professor of medicine at the GW School of Medicine and Health Sciences, and associate director of the Division of Cardiology with the GW Medical Faculty Associates, who was recognized by the American College of Cardiology Foundation (ACCF) and the American Heart American Heart Association (AHA) for her work on updating ACCF/AHA clinical practice guidelines. 
Dr. Tracy was instrumental in the 2012 ACCF/AHA/HRS Focused Update of the 2008 Guidelines for Device-Based Therapy of Cardiac Rhythm Abnormalities. As chair of the writing group, her work will provide evidence-based guidance to physicians and other healthcare providers practicing cardiovascular medicine. The guidelines will also help provide a foundation for other applications, such as performance measures, appropriate use criteria, and both quality improvement and clinical decision support tools. 
Dr. Tracy was chosen for this initiative because of her expertise and leadership at the national level and her service to the cardiology community at large. She was also recognized for having an example of exceptional academic citizenship.
The updated guidelines have been jointly published in the Journal of the American College of Cardiology and Circulation.