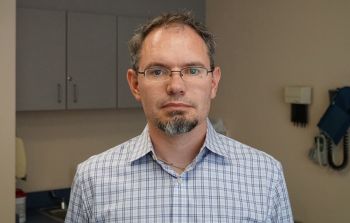 The Bill and Melinda Gates Foundation has awarded the Grand Challenges Explorations Grant to several researchers for projects aimed at addressing the challenges around maternal mental health. Brandon Kohrt, MD, PhD, Charles and Sonia Akman Professor of Global Psychiatry at the George Washington University School of Medicine and Health Sciences, received $100,000 to complete his project.
Perinatal depression affects women around the world, but has particular impact on women in low- and middle-income countries. In Nepal, suicide is the leading single cause of death among women of reproductive age. Depression not only affects the mother's health, but also the physical and mental health of the child.
Over 18 months, Kohrt and his team will develop a tool using mobile phone sensors that can identify and monitor young mothers who suffer from perinatal depression in low-resource settings in Nepal. Personalized psychological care can then be provided.
This project builds on Kohrt's longstanding collaborations with investigators Prasansa Subba at Transcultural Psychosocial Organization in Nepal and Alastair van Heerden at the Human Sciences Research Council in South Africa.
Kohrt and his team in the Division of Global Mental Health at GW work with populations impacted by war-related trauma, torture, environmental disasters, and the chronic stressors of poverty, discrimination, and lack of access to health care.
Through their work, Kohrt and his colleagues recognized major gaps in the mental health services in these settings.
"First, when the closest psychiatric services are days away, we need to explore how technology can identify mothers at risk for depression," Kohrt said. "Second, when psychological treatments are delivered by community health workers, technology can help us avoid a one size fits all approach to care and instead tailor care for the mother."
Each year, the Bill and Melinda Gates Foundation selects researchers and projects around the globe to award with the Grand Challenges Explorations Grant. Researchers receive $100,000 to conduct early-stage research projects focusing on one of three global health and development challenges selected for the round. This year, the foundation awarded the grant to 35 researchers from 17 countries.
More information on the Grand Challenges Explorations Grant and Kohrt's project