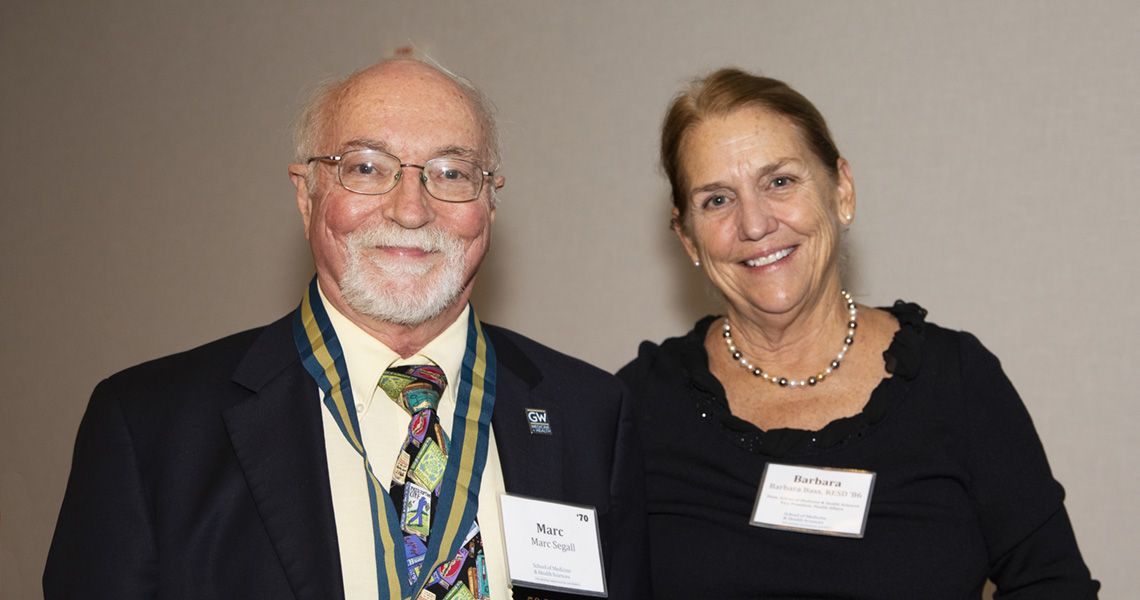 H Street Society membership is a special recognition of MD alumni of the GW School of Medicine and Health Sciences (SMHS) who graduated from the medical school more than 50 years ago. The society name commemorates the former address of the medical school, which was located on H Street from 1868 through 1972.
The purpose of the H Street Society is to honor those who graduated from SMHS 50 years ago or more, build and strengthen the relationships between former classmates, and enhance the connection between H Street Society members and the school, its faculty, and students.
Each year, MD alumni celebrating their 50th medical school reunion are invited to attend Reunion Weekend and are formally inducted into the H Street Society during a special celebration led by the dean. H Street Society members are encouraged to attend Reunion Weekend each year to welcome incoming H Street members and reminisce with their fellow alumni. Even if you missed your 50th anniversary reunion year, you are still eligible for induction into the society during Reunion Weekend.
You are invited to make a gift in honor of your reunion. There is no gift more impactful than the gift of education.  Scholarships allow students to pursue their dreams regardless of their financial circumstances. 
Learn more about how to make a legacy gift to SMHS. 
If you have any questions, please contact the Office of Alumni Relations at smhsalumni@gwu.edu or 202-994-7511. Our mailing address is 2600 Virginia Avenue, NW, Washington, D.C. 20037.