GW Hospital Women's Board in partnership with GW Hospital and GW SMHS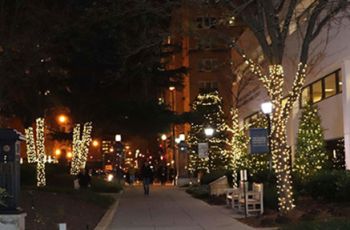 Each December, hundreds of white lights adorn the trees in the GW Ross Hall Courtyard. These Lights of Life are illuminated in honor and in memory of loved ones, friends, those in the military and other very special people. This unique tree lighting ceremony is celebrated with a program of music, poetry, and the reading of those names being honored.
Please join us virtually for the 19th annual celebration on Wednesday, December 7, 2022 at 6 pm.