Past Sessions 2021
January
Thursday, January 28th, 12 PM - 1:30 PM  
5th Annual Dr. Martin Luther King, Jr. Lecture
Developing a Dangerous Unselfishness
Founder, The T STL 
As a trauma surgeon at Barnes-Jewish Hospital and associate professor at Washington University in St. Louis School of Medicine, Dr. LJ Punch's work came to life in various undergraduate and graduate medical education courses focused on the experience of violence-related injury across the entire spectrum of illness and healing. Through community engagement in St. Louis, Dr. Punch carries this mission forward each day, bridging the gap between the resources inside healthcare and the voices of the people. This includes a campaign to bring the national "Stop the Bleed" campaign to members of the St. Louis community at risk for violence and serious injury and the creation of "The T", an anti-violence community center that focuses on harm reduction as primary prevention of urban public health concerns including bullet injuries, substance use disorder and COVID-19. This lecture will provide the audience a thought-provoking talk on bullet-related injuries while re-imagining and advancing Dr. King's "I Have A Dream" speech to embrace the challenge of eliminating health disparities and transforming health care to enrich and improve the lives of those we serve.
(Target Population: All learners; Open to the entire GW community and the public)
February
Wednesday, February 17th, 12:00 PM – 1:30 PM EST
Bystander Training
Moving Beyond Bystanding...to Disrupting Racism
Lanre O. Falusi, MD, FAAP,
Medical Director of Advocacy Education, Child Health Advocacy Institute
;
Assistant Professor of Pediatrics
, Children's National Hospital
Maranda C. Ward, EdD, MPH, Assistant Professor, Clinical Research and Leadership; SMHS Emerging Scholars Fellow, Antiracism and Health Equity
Session Objectives:
Identify how positions of power and privilege operate in taken for granted ways* (based on Dr. Beverly Tatum's work on "The Complexity of Identity").
List characteristics and challenges of being a bystander and disruptor in the face of racism.
Defend how racism is disrupted through anti-racist practice as a form of racial justice.
(Target Population: All learners; Learners interested in disrupting systems of oppression; This session fulfills the faculty annual report requirement)
Thursday, February 25th, 7:00PM
Movie Screening Discussion
Hosted by White Coats for Black Lives Student Group, The Rodham Institute, Children's National Hospital, and SMHS Office of Diversity and Inclusion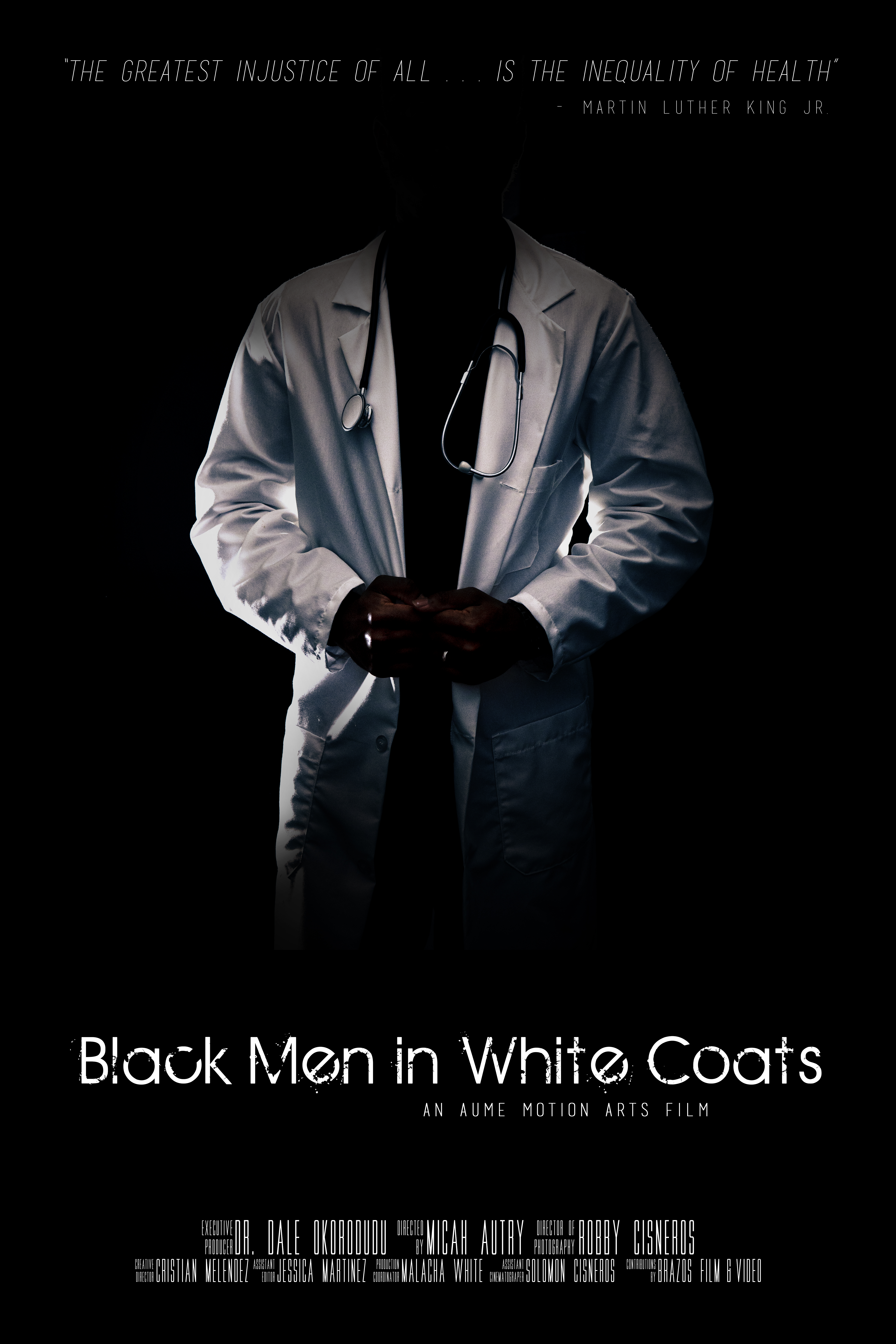 Black Men in White Coats (Running Time: 80minutes)
Less black men applied to medical school in 2014 than in 1978 and black men have the lowest life expectancy in the United States. With only 2% of American doctors being black men, this comes as no surprise. What if we had a medical workforce that actually reflected our patient population? This documentary dissects the systemic barriers preventing black men from becoming medical doctors and the consequences on society at large. 
(Target Population: All Learners)
March
Wednesday, March 3rd, 12:00 PM – 1:00 PM EST
Advocacy Training
Envisioning Equity: A CALL TO ACTION!
Mandi Chapman, PhD, MA, Hon-OPN-CG
Associate Center Director, GW Cancer Center
Session Objectives:
Identify historical and religious contexts that root "-isms" into U.S. economic, medical and research systems.
Identify strategies for advancing health through a health equity lens.
Access tools to put your intentions into practice.
(Target Population: All Learners; Learners interested in moving from theory to practice)
April
Tuesday, April 6th, 6 PM EST
Lecture Series--University Sponsored Event
CNN Anchor and Political Correspondent
**University-Sponsored event by the GW Office of Diversity Equity and Community Engagement (ODECE)--a part of the GW Race in America Lecture Series.**
Event is limited to members of the GW community. For more information about the Race in Lecture America Series, please visit
http://go.gwu.edu/raceinamerica
Virtual
(Target population: All Learners)
Wednesday, April 14th, 12:00 PM – 1:00 PM EST
Research and Training
"The Stories We Tell (And Those Untold): Using Critical Race Theory (CRT) and Counter-Storytelling in Research and Practice" 
Antonio A. Bush, Ph.D.
Director of Research, Equity, Diversity and Inclusion Unit; American Association of Medical Colleges (AAMC)
Assistant Professor; Division of Practice Advancement and Clinical Education; UNC Eshelman School of Pharmacy; University of North Carolina at Chapel Hill
-D
efine critical race theory (CRT), provide an overview of its key tenets, and discuss its relevance within academic medicine.
-Discuss counter-storytelling from the CRT lens.
-Provide key functions for employing this approach as researchers and practitioners.
(Target Population: Intermediate to Advanced Learners)
Past Sessions 2020
September
Tuesday, September 1st, 12:00 PM – 1:00 PM EST
Webinar
Understanding the Connection between Race and Social Determinants of Health
Cara Lichtenstein, MD, MPH
(Target population: Introductory Learners; All Learners)
Tuesday, September 15th, 12:00 PM – 1:00 PM EST
Lecture
Medicine, Public Health, and Anti-Racism Activism: The Life and Career of Dr. Virginia M. Alexander (1899-1949)
Vanessa Northington Gamble, MD, PhD
(Target population: All Learners)
Tuesday, September 15th, 6:00 PM EST
Lecture Series
Race in America Lecture Series -"1619: Reflecting on the Legacy of Slavery in America"--A Conversation with Nikole Hannah-Jones
**University-Sponsored event by the GW Office of Diversity Equity and Community Engagement (ODECE)--a part of the GW Race in America Lecture Series
Virtual
(Target population: All Learners)
October
Wednesday, October 7th, 12:00 PM – 1:30 PM EST
Faculty Development Workshop
"How to Talk About Race, Power, and Privilege in Classroom and Clinical Settings"
This interactive session will discuss how to create a safe and inclusive learning environment for vulnerable conversations while sharing strategies and tools for facilitating discussions about bias, including race/class/sexuality in case studies, and teaching beyond the "hidden" curriculum.
Susan LeLacheur, DrPH, MPH, PA-C, BS
Howard Straker, EdD, MPH, PA-C
Virtual
(Target population: Teaching, Research and Clinical Faculty)
Thursday, October 29th, 1:00 PM -5:00 PM EST
Mullan Health Workforce Equity Summit
"Structural Racism and Health Professions Education"
The disproportionate impact of the COVID-19 pandemic on Black and Latinx communities illustrates the significance that structural factors, including those within health systems, have on health outcomes. A health workforce more representative of the U.S. population can help to reduce health disparities by increasing access to care and improving outcomes. Training and working alongside a diverse workforce improves the cultural competence of all providers and prepares them to respond to the needs of the entire population. The overall goal of this Summit is to identify barriers to increasing diversity in health professions and actions to address those barriers. 
Virtual
(Target population: All Learners)
November
Wednesday, November 11th, 12:00 PM-1:00 PM EST
Implicit Bias Training
"It's Not You, It's Me": Preventing Bias in Personal, Professional, and Patient-Related Interactions
There is overwhelming evidence that conscious and unconscious bias impacts academic medical teaching environments at multiple levels.  This engaging audiovisual session will focus on exploring implicit and explicit bias while offering practical recommendations to mitigate their impacts in personal and professional interactions.
Session Objectives: 
Define culture, cultural competency/humility, structural competency, and critical consciousness and discuss how these are relevant within academic medicine environments.
Review the relationships between cultural attitudes, bias, and stereotypes while examining how these impact personal and professional encounters.

Recognize how bias could potentially contribute to health disparities and develop personal strategies to achieve cultural humility in human interactions while improving the perceived quality of care.

Explore tools to perform self-reflection and ultimately combat bias.
Facilitator: Kenyon Railey, MD
Assistant Chief Diversity Officer, School of Medicine Office of Diversity & Inclusion, Duke University
Medical Director, Physician Assistant Program, Duke University
Virtual
(Target population: **Meets the faculty annual report goal for Implicit Bias Training**; All Learners)
December
Monday, December 7th, 12:00 PM – 1:00 PM EST
LGBTQ Health and Policy in the Biden Administration
GW Out for Health, Student Organization
LGBTQ health and policy came under increased scrutiny during the Obama and Trump administrations. Both enacted important policies that changed much about LGBTQ health. In the context of the 2020 election and President-Elect Biden's transition, this panel will discuss how LGBTQ health and policy at the national level may change over the next few years and beyond. We will also discuss advocacy efforts that are being made on behalf of LGBTQ patients. 
Click here for panelist bios.
GW Out for Health, Student Organization
Virtual
(Target population: All Learners)